Shell over at Things I Can't Say is hosting a link-up and  I couldn't resist hopping on the old bandwagon.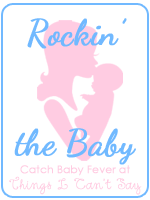 Why join in and post pictures of my babies, you ask?  It could be because:
a) every mom loves to show off her kids, at any age
b) my kids are so different, and came to me in such different ways, that I couldn't resist.  And
c) DUH.  Just LOOK at them!
This is Peanut, the girl who made me a mother.  She was the baby that dragged her hand (fist? foot?) across my belly so intentionally that others could see it.  She is also one of the funniest people I've ever met.
—————————
We were in a pumpkin patch with Peanut when we got the call that we'd been selected as the foster family for a little girl.  I even wanted to name this baby Pumpkin (don't worry, B vetoed that idea). We returned to that very pumpkin patch a year later to celebrate that fateful phone call (and her adoption).
This is Pumpkin; the girl who taught me what resilience and strength really look like.
Each of my kids has unique gifts.  I delight in their differences and celebrate the intersections. One thing's for sure.  I'm a lucky, lucky Mama.
If you are enjoying The Woven Moments, I'd love to send you new posts by RSS or email.