I love it when I'm sitting somewhere quiet, reading a highly reputable news source a blog and see something so funny that I laugh out loud and get funny looks from strangers.  Sure, I get embarrassed in the moment.  But who doesn't love laughing???
This week, several fellow bloggers have had me snorting, guffawing, and hee-hawing in the most inconvenient places.  The local Starbucks employees now think I'm slightly insane because I'm constantly giggling at my computer screen, then typing, then laughing some more.
So today, I share with you what has made me laugh this past week.  Enjoy!
**Note: Click on the image to go to blog homepage.  Links to this week's hilarious post are in each paragraph.**
Yeah.GoodTimes. is a blog I discovered just a few weeks ago.  Jill (@jillsmo) is very funny…and a very talented illustrator (particularly if you like stick figures.)  But this post had me laughing out loud – particularly the image of flailing an arm to hit the snooze button and hitting something else instead.  Shame.
Next up is a Kat (@mamakatslosinit) from Mama Kat's Losin' It.  Her post "Top 10 Life Stories" (particularly #5 and #10) made me snort coffee out my nose.  Hot coffee.  Thanks a lot, Kat.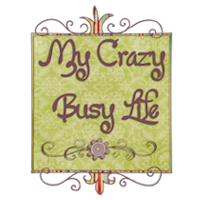 Natalie (
@mycrazybusylife
) from
My Crazy Busy Life
guest posted
this week.  It was the most fantastically foul story I've read in a while.  If you know, have, or have ever been a teenage boy, you need to read this.
I just re-read Stephanie In Suburbia's (@suburbansteph) post from Wednesday and it STILL made me laugh out loud.  Read it here to learn how to appropriately swear in front of your kids.  Ole!
But the post that had me laughing the loudest (and scrolling as fast as I could to the comment section) was "Please make the 90's go away" from Morgan (@littlehenhouse) at The Little Hen House.  Because who doesn't look back fondly on coolots or fanny packs?!  Be sure to read the comments on this one.
And there you have it – enough laughs to get you through to Monday.
Happy Weekending!
 Ryan
————————————————————————————————————————————————-
If you are enjoying The Woven Moments, I hope you'll take a moment to follow on Facebook or Twitter (@girlry).  I also love sending you new posts by RSS!